I and my husband have decided to build a vegetable garden, well, I decided and he built!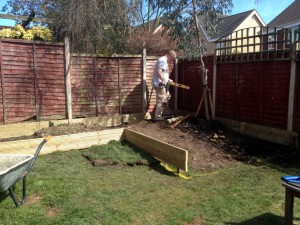 Our garden isn't a big one, so we were limited as to how many types of vegetables we planted. Off to the garden centre to buy seeds, yes I am doing this from scratch.
My daughter was excited about doing this as long as I grew pumpkins for Halloween 2013!
Things to think about were…..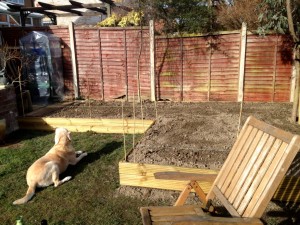 keeping the dogs off it,(They have taken an interest already!) possibly by putting in small posts and railing it off with rope and netting round the edges…….
Starting the seeds off in the conservatory as I have the smallest greenhouse known to man and although we are in the middle of April, the temperatures are really not reliable.
So, I have made a start and the conservatory looks like a green house!
I have decided to keep a diary of how the veg is getting on, so if you are interested in growing your own, you can keep track by clicking on the links below.
Hooray, Richard has found a way to dog proof it and bird proof it with netting!!! (Especially without making it look ugly.) Thanks dear x