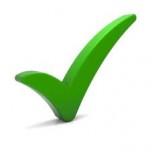 I used to get so tired of trawling through the pastry of home made mince pies.  Pastry on the bottom, pastry on the top and very little mincemeat in the middle! Bring back any memories?
Here are a few variations to try and spice up the average mince pie, plus a basic pastry recipe.
Pastry
200g plain flour
100g butter, chilled and cubed
 Put the flour and butter in a food processor and whizz until crumb-like. Add 3 tbsp cold water and briefly whizz until the mixture comes together.
Tip out, form into a ball and chill for 20 minutes.
Heat oven to 180C.Grease a 12 hole tin.
Roll out pastry on a floured surface and cut out with fluted cutters. Gently press into the tin.
Spoon 1 tbsp mincemeat into each.
Ginger Crumble Topping
40g chilled butter, cubed
75g self-raising flour
75g golden caster sugar
12 tsp stem ginger syrup
In a bowl, rub together the butter, sugar and flour until crumb-like. (Or use a mini processor)
Pile on top of the uncooked mince pies. Drizzle a teaspoon of ginger syrup over each.
Bake in the oven for 20 minutes until golden. Cool in the tin for a few minutes then transfer to a rack to cool.
Meringue Topping
2 egg whites
100g caster sugar
Bake the uncooked pies for 15 minutes.
When nearly ready, whisk the egg whites until stiff peaks. Add the caster sugar and whisk again until stiff and glossy.
Spoon on top of the mince pies and make a peak on the surface.
Return to the oven for 5 minutes until pale golden.
Cool in the tin for a few minutes then transfer to a rack to cool.
Lemon or Orange Icing
8 tbsp icing sugar
Juice of an orange or lemon
Bake the mince pies for 20 minutes.
Cool in the tin for a few minutes then transfer to a rack to cool.
Once cold, in a bowl mix together the icing sugar and enough juice from either an orange or lemon, to make a thick drizzle icing. It should be soft enough to spread across the top of the mince pies without dripping over the sides too much.
Once spooned over the mince pies, leave to set.
TIPS
I like to use a 12 hole muffin pan to make my mince pies deep. That way you can fit more mincemeat in. It also allows you to put the icing on the top without it spilling over the sides when it is setting!
There are many variations of pastry to make it a little different, for example, adding a little cinnamon to the flour and maybe instead of water, try orange juice!